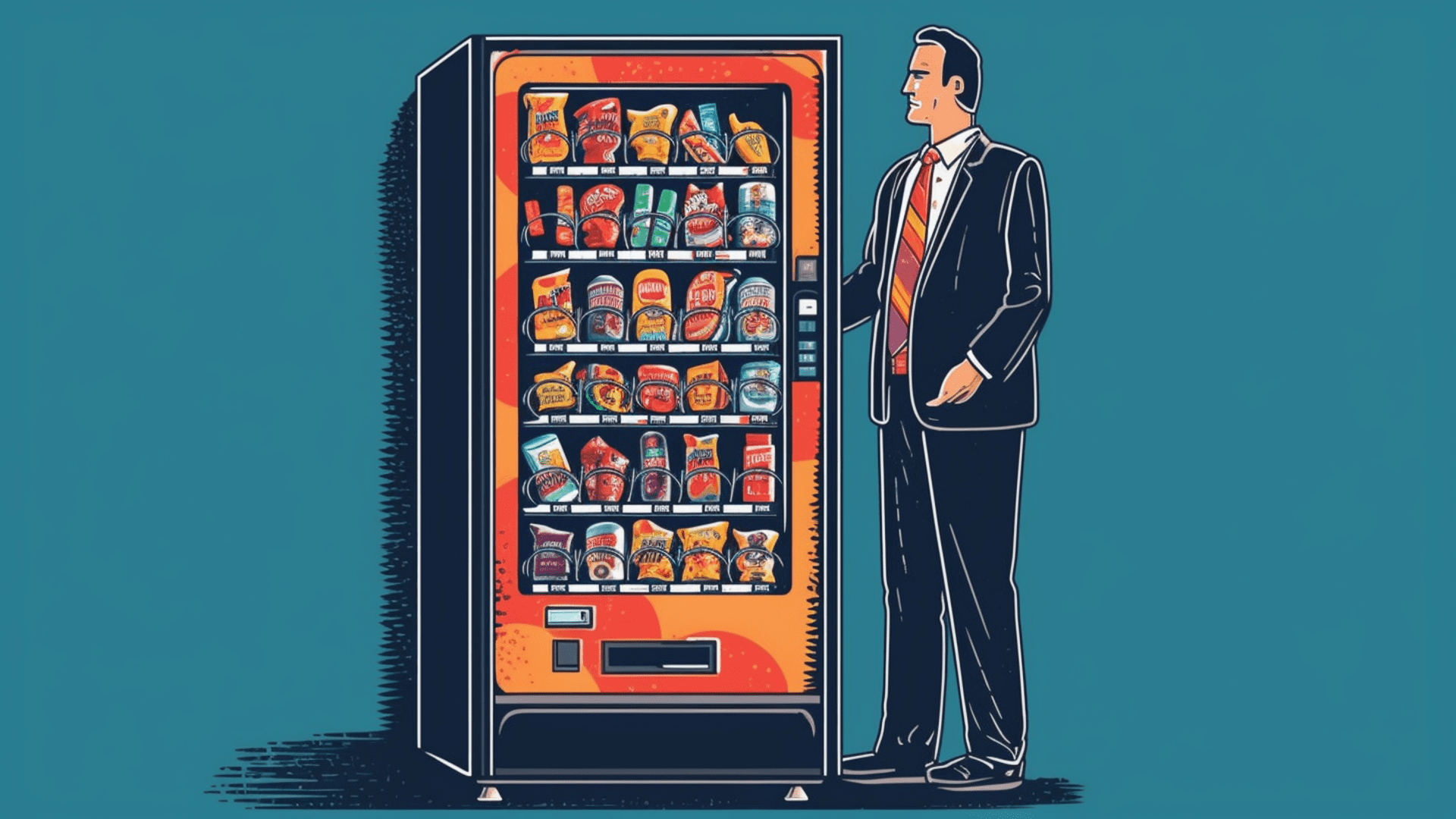 How to start a vending machine business: from selecting a location to generating passive income
Entrepreneurs on Instagram and TikTok say that selling through vending machines has become a lucrative side business. They claim to have earned an annual revenue of six to seven figures. Starting a vending machine business is attractive due to its low startup cost, easy maintenance, and potential for passive income through outsourcing upkeep.
A business owner shared on TikTok that he purchased a vending machine for $600 on the OfferUp marketplace. In three weeks, the vending machine-generated $318 in revenue. The owner mentioned that he marks up the item's price by 100. Starting and growing a business requires hard work and time, like any other venture.
According to a TikTok post by Ty Hill, the owner of Queen of Vending, her initial vending machine only generated $20 in the first month, leading her to consider quitting. However, one of her locations with two machines now earns her $1,500 monthly. We learned how to start a vending machine business from scratch by collecting advice from vending-machine entrepreneurs on social media and insights from founders.
Determine the total expenses needed to start your business
To start, you need to estimate the costs of starting up. The price of vending machines can differ based on the type, how it is maintained, and the purchase location. The cost and profit margin also depends on what products you sell in the machine.
In a TikTok post, Vending University explains the approximate expenses of starting a vending business: $1,000 to $2,500 for a vending machine, $250 for inventory, $100 to $300 for moving costs, and $50 for cash and coins.
To start a vending machine business, you must pay a registration fee of around $50 to $100. There are also optional expenses like buying a website and marketing materials, which can cost you up to $100. This business's starting costs range between $1,500 and $3,000.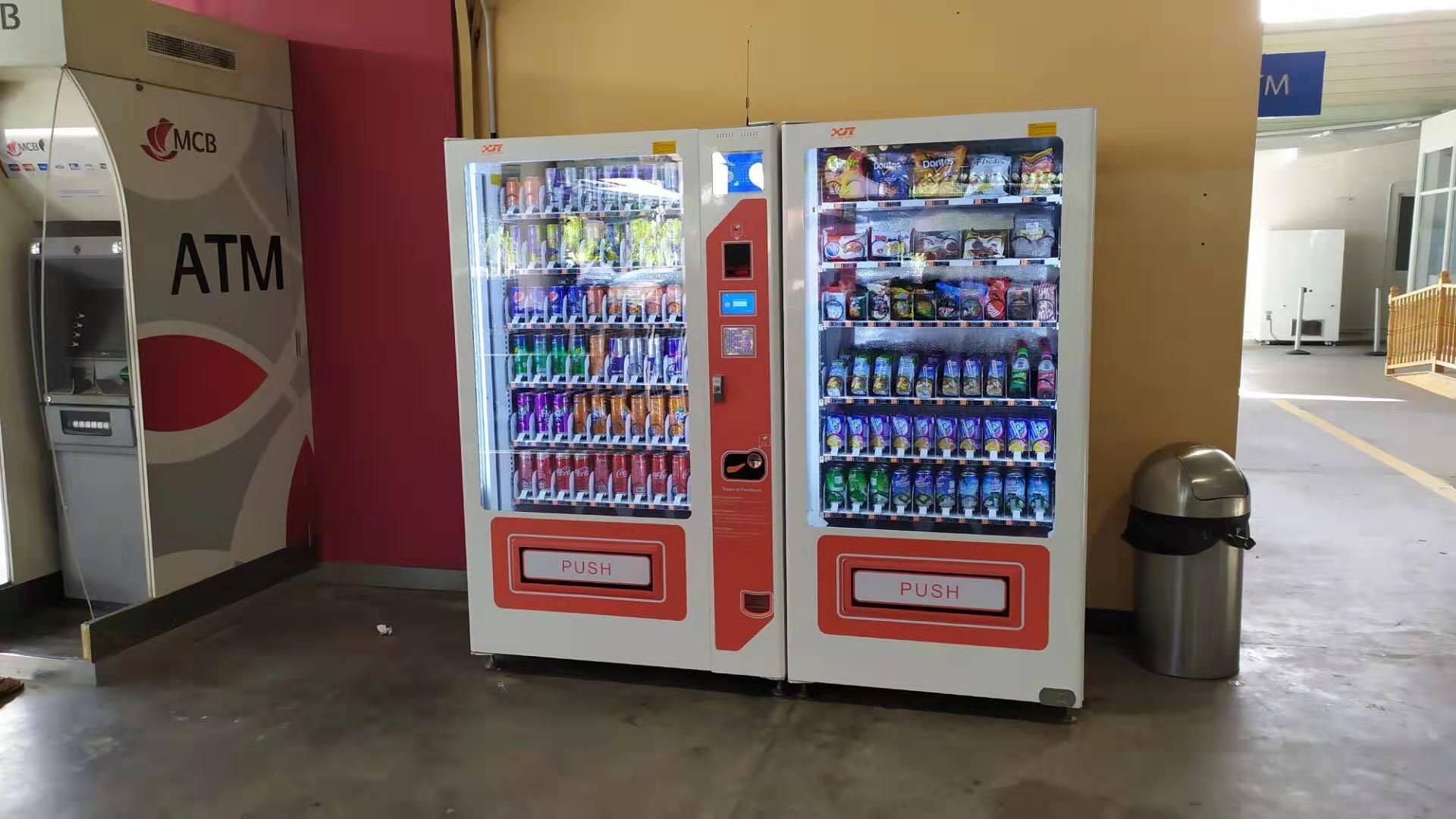 Request funding
Entrepreneurs have several options to finance their businesses, including using personal savings, applying for a small-business loan, or opening a line of credit. However, choosing debt funding means you'll need to repay the borrowed amount with interest.
Marcus Gram used $10,000 of his savings to start his vending-machine business, Joyner Vending. He further invested $5,000 in the purchase of his first two machines.
Maya Ray financed her vending-machine business, FYC Vending, using a credit card. She spent $6,000 on the first two machines and an additional $300 on the initial inventory.
Search for suitable locations to place your vending machine
Afterward, search for relevant businesses and structures to install your vending machine. It's crucial to conduct extensive research on each location. When searching for a venue, prioritize ones that have a lot of people walking by, are open for a long time, and don't offer fast food or beverages nearby. It's also a good idea to visit these locations in person to check if a vending machine or a similar service is nearby.
It's best to stay close to your home to frequently refill your vending machines and efficiently handle any necessary repairs. After you've found a few machines consistently making a profit, you can consider expanding to nearby cities or even other states and hiring employees to assist with maintenance.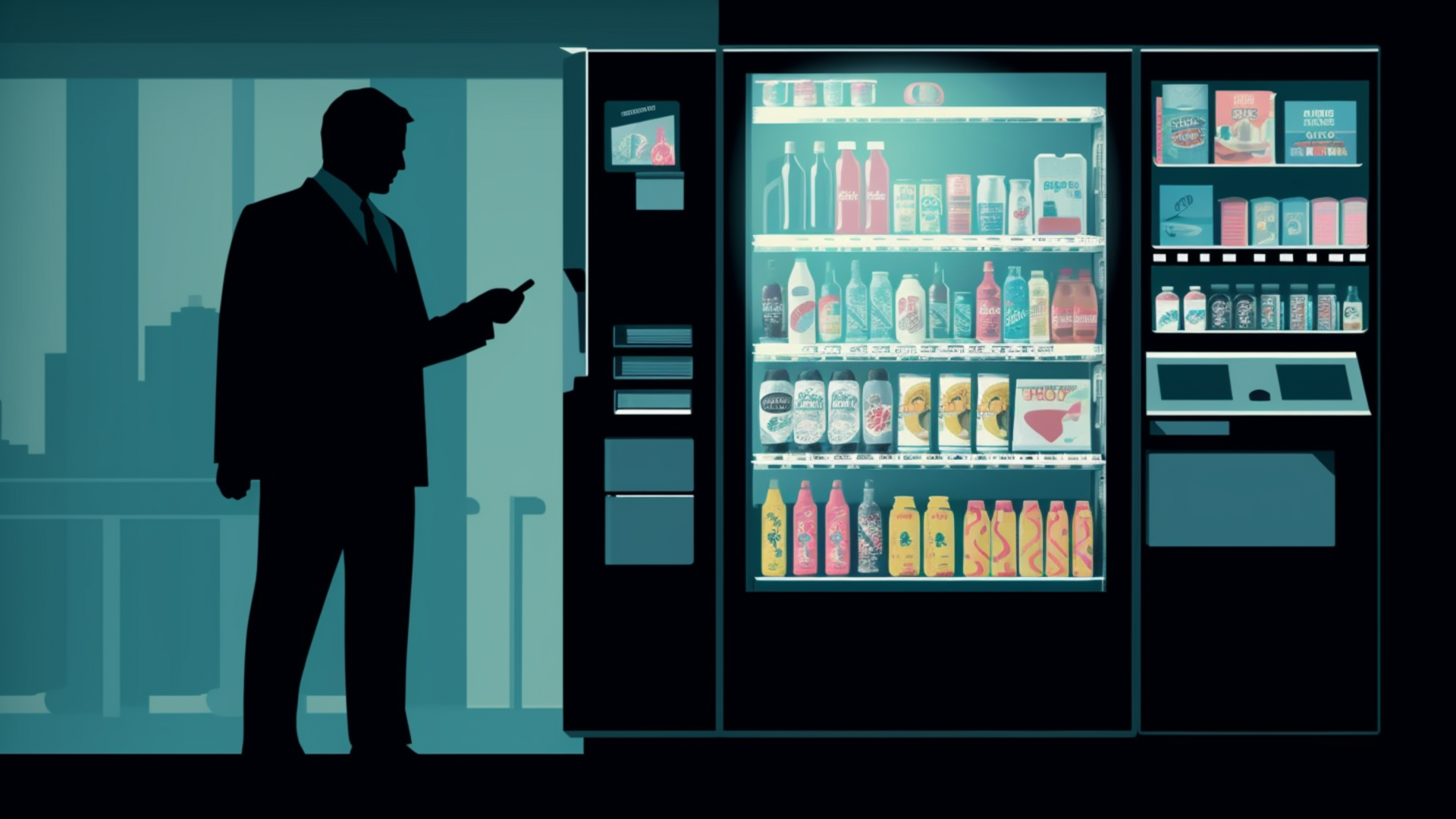 Make calls to different places and introduce your business
After you have evaluated the locations, vending owners advise calling the business owners and building managers directly to inquire about placing a vending machine there without charge. Try to contact a minimum of three to five potential clients each day. You may receive several refusals before receiving your initial approval.
It is beneficial to have a professional appearance to acquire clients and compete with larger businesses. You can achieve this by having a website, an email address, and a phone number, even if you're beginning.
Only buy a machine after you have ensured that you have secured your first location
According to vending-machine entrepreneurs, purchasing a machine only after finding your first location and not before is advisable. This suggestion is made due to a few reasons. It's only advisable to buy a machine after finalizing a deal first. If the deal doesn't work out, you may lose considerable money and end up with a machine that isn't making any profit.
Next, it's essential to customize your vending machine according to the specific requirements of the location it will be placed. For instance, some building managers may prefer a vending machine that dispenses snacks and beverages, while others may prefer a vending machine that only dispenses beverages.
Finally, measure the space where you plan to install the vending machine, including any doorways or entrances you must pass through. This will ensure that the machine fits appropriately.
Vending machines can be bought from various sources, such as Craigslist, Facebook Marketplace, OfferUp, or a vending machine warehouse. It is recommended to purchase a vending machine with a card reader or add one to a used machine.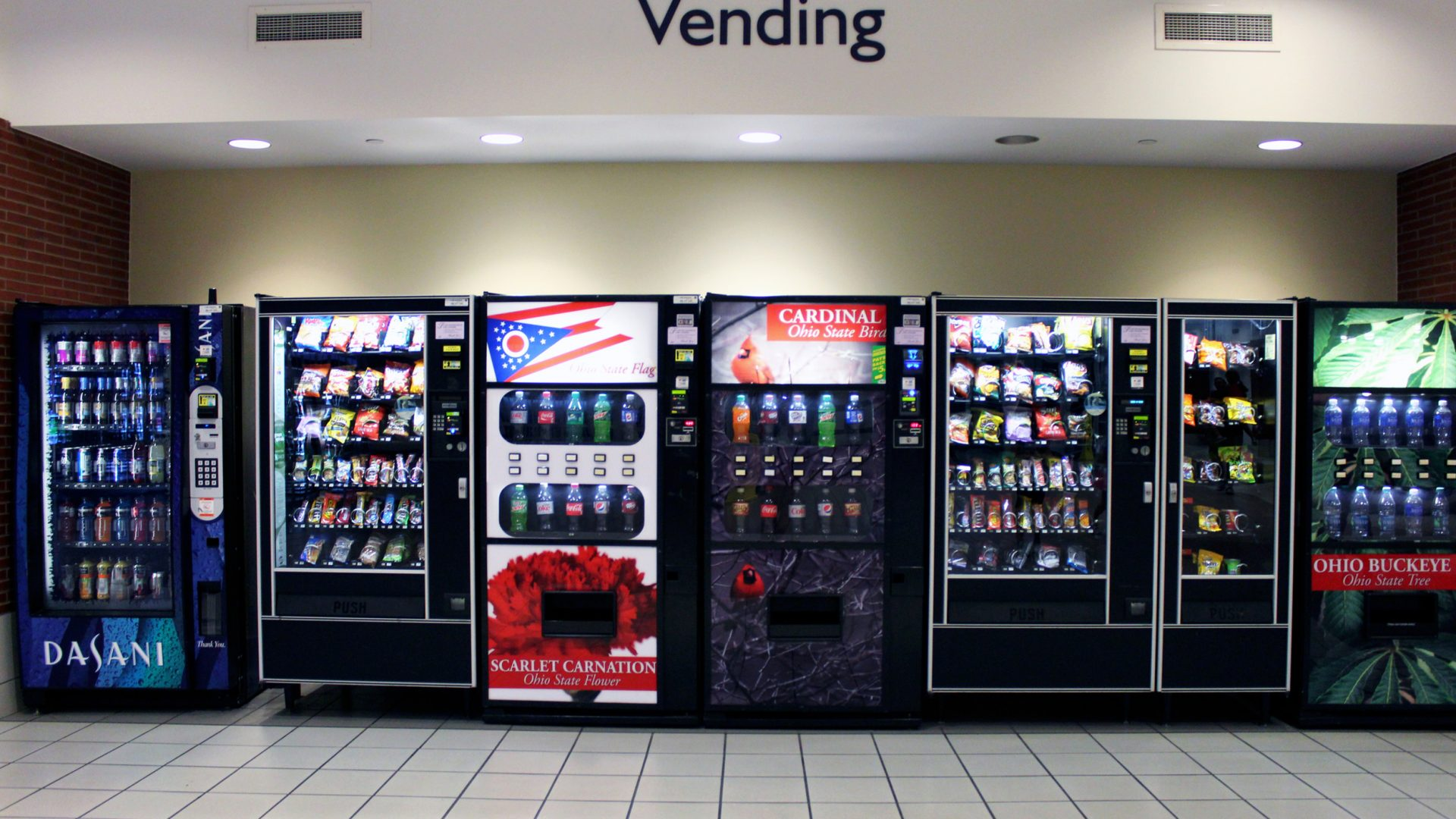 Install the machine and perform any necessary maintenance
After you have bought the appropriate machine for your place, you should install it and fill it with an inventory. First, you can buy beverages and snacks at wholesale stores such as Costco or Sam's Club. As your business grows, you can collaborate with suppliers demanding larger quantities.
You'll have to make frequent visits to keep the machine running well and stocked. A TikTok business owner recommended checking her makeup vending machines weekly to ensure proper functioning and retrieve accumulated cash.
To ensure a quick response to any potential malfunction, provide your contact details to the building manager. Additionally, you may advertise your services by putting your information on the machine itself. This will allow anyone to quickly reach out to you in case of an issue and minimize downtime, maximizing your sales opportunities.
Increase the size and productivity of your business
In 2016, Crystal Warren began her vending-machine business while also working as a teacher. She later quit her teaching job to focus on growing her business, Vending Factory, which became more profitable than her job as a teacher.
She expanded her business by adding five machines across five locations. Also, she began helping other entrepreneurs get started by identifying locations, setting up machines, and selling them for others to operate. It verified with documentation that Vending Factory made over $242,000 in sales in 2022.